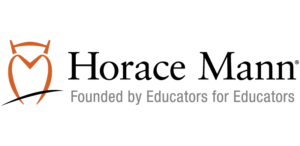 Corporate Responsibility
Helping Investors Understand ESG
Horace Mann sees its commitment to corporate social responsibility as a natural extension of its mission to serve educators, who shape the lives of students in schools all over the country. To tell this story to investors and other stakeholders, Maryellen Thielen worked with the client to uncover compelling ESG stories and expand the company's GRI reporting in its 2017 CSR report.

IR Support
Communication Helps Turn Around Investor Opinion
In May 2011, The Allstate Corporation faced a less-than-favorable annual meeting vote outcome. The margin of approval was as low as the 50th percentile for the re-election of some directors, and a majority of votes were cast in favor of several shareholder proposals but against the Allstate board's recommendations. (Case study.) Over the next five years, Maryellen Thielen worked with Allstate colleagues and outside consultants on communications to help turn around subsequent years' annual meeting votes and investor opinion as measured through annual perception studies. Actions included:

Crisis Communications Plan
Cyberattack Preparedness
As global cyberattacks have been increasingly in the news, companies large and small are paying extra attention to cybersecurity risk. Essendant, a leading national wholesale distributor of workplace essentials, rewrote its cybersecurity incident response policy with help from an outside consultant, only to realize that no one in-house had the expertise to develop an associated crisis communications plan. Forest Glen Communications worked with the company's cross-functional Information Security Committee to further define the conditions under which a cybersecurity "incident" can escalate into a "crisis," then developed a one-page graphic summarizing the crisis response and communications process, along with template communications for key stakeholder groups in the event of five types of cybersecurity crisis scenarios: malware/virus outbreak, ransomware, data breach, denial of service and insider threat.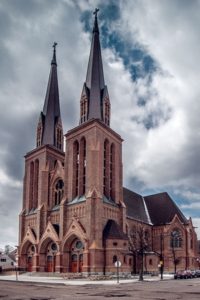 St. Paul Federal was founded in a church basement in 1889 to help parishioners save for homes, and became a trusted banker in its communities -- but faced far more skepticism as a public company. (Photo courtesy of St. Paul Catholic Church, Chicago.)
Issues Management
Reshaping Opinion in the Face of Active Opposition
At the time, St. Paul Bancorp was Chicago's largest independent savings and loan (S&L), with more than 50 branch locations. However, the company had been plagued by doubts since it went public through demutualization some eight years earlier. Wall Street and many shareholders – former and current customers and employees – expected St. Paul to be acquired as part of an ongoing wave of S&L consolidation. In fact, a prominent financial reporter published rumors of takeover talks at least once a year, benefiting short sellers of SPBC stock. To help reshape opinion in the face of this active opposition, we focused on three areas:
Investor relations 101: In company-issued research reports, investor conferences and meetings, earnings releases and the annual report, we explained the (non-takeover) reasons to own the stock. Over time, several sell-side analysts upgraded their ratings and began quoting these reasons word-for-word in their research reports.
Employee communications: The company did not have a formal employee communications program, relying instead on memos and the occasional branch meeting. We began publishing a "magapaper" every other month for employees to read in the break room, focusing on business strategy and human interest stories to help them understand their role in St. Paul's success and improve employee engagement. Most longer-term employees owned SPBC stock through the demutualization/IPO or an incentive compensation program.
Media relations: Media placements and bylined articles in American Banker, the Chicago Tribune, Units Magazine and other publications showcased our business achievements, from earnings performance to growth in supermarket branches and multifamily housing loans.

Content Strategy & Creation
Professional Association Achieves Goals With Help From Design, Branding and Original Content
With approximately 175 members in the Chicago area and wider Midwest, the Chicago chapter of the National Investor Relations Institute (NIRI-Chicago) is one of NIRI's largest chapters. The challenge: demonstrate the value of membership to its far-flung members, many of whom do not travel to downtown Chicago for monthly meetings. Maryellen Thielen recruited a design firm to redesign the website, e-newsletter and event emails to boost meeting attendance, showcase sponsors and enhance branding, contributing to double-digit increases in sponsorship funding and the achievement of membership goals. She also launched the first NIRI app; extended chapter branding to annual program year banners and marketing materials for the chapter's flagship event, the IR Workshop; recruited volunteer writers and initiated original content to promote events, foster member engagement and further differentiate NIRI-Chicago from other professional organizations.